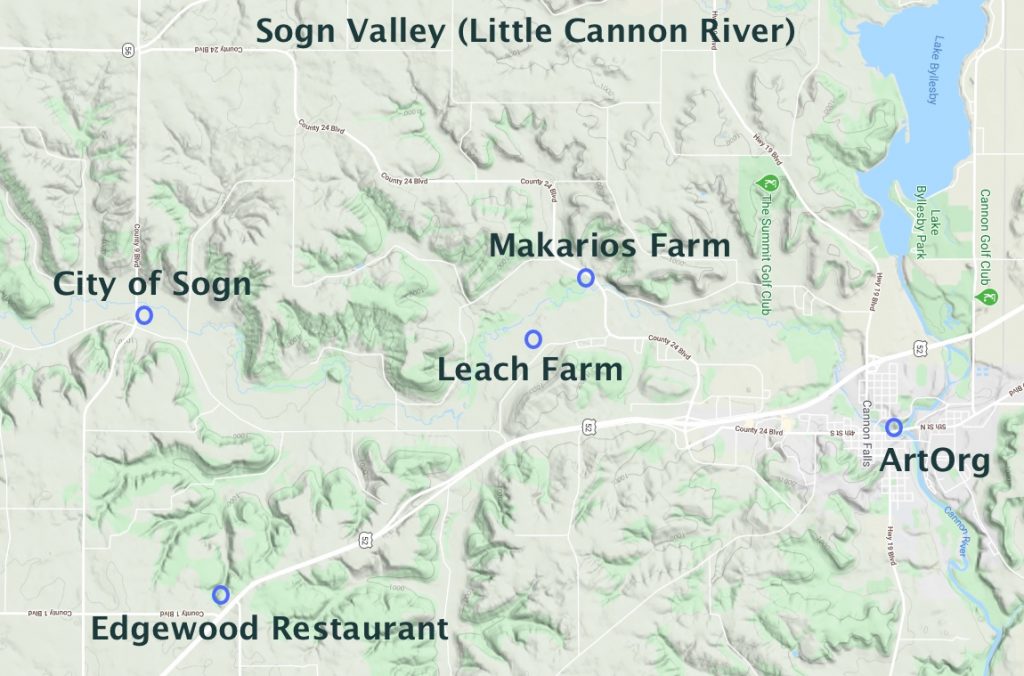 History
First weekend in October for almost 50 years! Now located at ArtOrg near the end of the magical Sogn Valley and Little Cannon River.
Previous locations include: Makarios Farm, Edgewood Restaurant, Welch Village, and Peter Leach Farm.
Sogn Valley Art Fair 25 Scrapbook
The Sogn Valley Art Fair has a rich history, and this old "scrapbook" album was created for 25th anniversary of the fair. Many of these artists still exhibit with the fair today!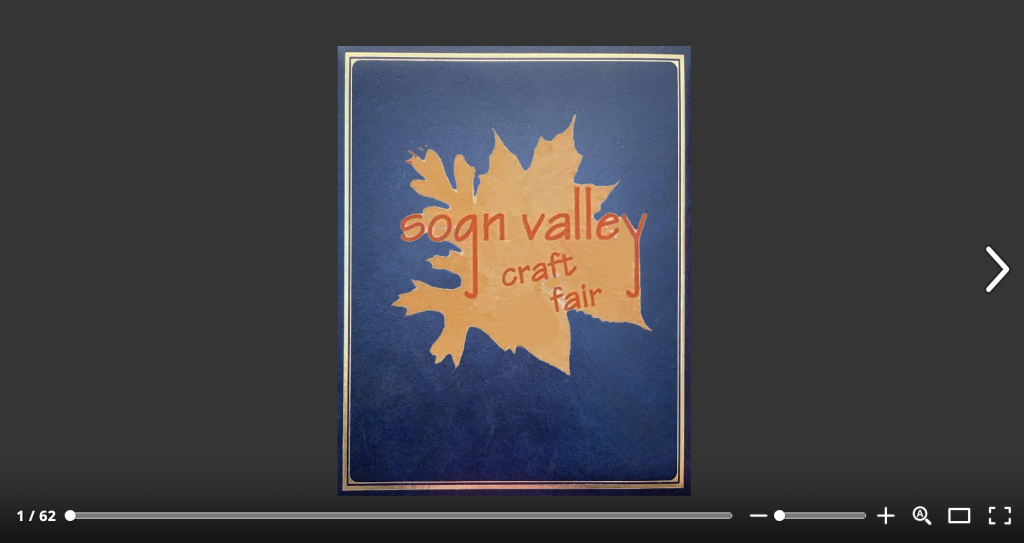 Sogn Valley Art Fair 47 Photo Album
This album shows photos of the 47th year of the fair, held in 2019. The weather on the first day, Saturday, was horrible, but Sunday was much better!
Sogn Valley Art Fair Posters
Every year, we ask an artist in the fair to produce an edition of fine-art prints to commemorate that year. This fine-art print is scanned, further information added digitally, and then used for the marketing poster for that year's fair. Please find copies of these posters for sale at the fair and on the "Support" page of this website. Collect them all now to avoid disappointment and future regret.